KEEP CHECKING IN ON THE ONES WHO MATTER, IT MAKES A DIFFERENCE
Create a habit of stress care check-ins with Cigna's library of resources
GET A FREE MENTAL HEALTH CHECK
Taking 2 minutes could improve your well-being for life
Checking in on stress has never been more important
Stress doesn't just affect a person emotionally, it affects them physically too.
This is why checking in on the stress levels of people you care about is more important than ever before, as we slowly work through this. A simple act of care can make a great difference.
Cigna is here to help navigate the emotional and physical signs and symptoms of stress with complimentary resources for you.
Stress care from the experts
Get expert tips on recognizing stress in yourself and your loved ones
Watch Videos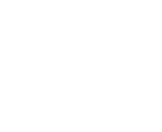 A Fresh Take on Ways to Check-in
Creative ideas for staying connected with family and friends See Stress Differently
Understand your stress, visualize it and create a PLAN to take control.
Take your Stress Test