Cigna Stress Care from the experts
Help your teams understand stress and the value of check-ins for support
Checking in on Leadership – Sumit Tandon
In this episode of Checking in on Leadership, Sumit Tandon, Regional HR Director of aviation giant Boeing International explains how Boeing is supporting employees during this challenging time through regular internal communications as well as by working with Cigna to offer emergency care services and health resources. He also shares his advice to help business leaders create a culture of openness and empathy to help team members cope with stress.
Checking in on Leadership – Mignon Buckingham
2020 is challenging year for businesses and some industries such as travel and aviation have been among the hardest hit. In the second episode of Checking in on Leadership, we speak with Mignon Buckingham, CEO of Airport Dimensions, Collinson Group about how she keeps team members motivated during this period of uncertainty. She shares some of the initiatives that business leaders can adopt to prevent inertia and employee burnout under prolonged remote working
CHECKING IN ON LEADERSHIP
As the COVID-19 pandemic continues to reshape the way we work with many people continuing to operate remotely across the world, we talk to business leaders about the challenges they are facing, how they are managing their teams and relationships, and how checking in on people helps them cope with stress and adapt to the new business environment. In this first episode, Tony Jasper, Leader of Global Employer Services – Greater China at Deloitte shares how an inclusive leadership style, coupled with a focus on wellness and personal connections can help manage team stress while addressing the different needs of individual team members.
The Cigna Check-In: How is your team reworking the way they work?
73% of people are enjoying the new flexibility of working from home, while 49% are feeling stressed by the longer hours, according to recent findings from the ongoing Cigna COVID-19 Global Impact Study. How is this affecting the way people approach work going forward? In this episode of The Cigna Check-In, join Cigna Behavioral Science National Medical Executive, Dr. Stuart Lustig, and Cigna HR Officer for International Markets, Michelle Leung, as they discuss reworking the way we work and checking in on the stress that comes with it.
The Cigna Check-In: How to talk about financial stress with your team
Paul Lewis, from BBC Money Box, discusses the complexities of financial stress with Cigna Medical Director Dr. Peter Mills, in the latest episode of The Cigna Check-in. 56% of the world's population is stressed about their financial security, according to recent findings from the ongoing Cigna COVID-19 Global Impact Study. While it can be a sensitive topic, stress can manifest as anxiety and irritability which can impact productivity.
Feeling Overwhelmed? Stepping back from our 'always on' culture keeps stress in check
Is your team suffering from the stress of "always on" culture? According to recent findings from the ongoing Cigna COVID-19 Global Impact Study, working from home has 76% of people feeling they can never switch off from work even outside working hours. We sit down with Cigna Medical Doctor Ethan Lim and Clinical Psychologist Dr. Joyce Chao to dive deeper into the stress triggers, side effects, and resolutions to the stress of feeling overwhelmed in the workplace.
ADD

Stress Care

TO YOUR AGENDA. SEE HOW THE EXPERTS HANDLE IT

.

How can you check in on the stress of your team members? Dr. Inge, Cigna's Associate Medical Doctor, and Dr. Mills, Cigna's Medical Director, share tips and advice on how to conduct Stress Care check-ins in the office or wherever you're working from. As many come out of lockdown and are adjusting to new working conditions, regular Stress Care check-ins with your team are a vital tool to navigate new stressors as they surface.
Virtual Workforce Check-in
With the spread of COVID-19, your workforce may have transitioned to home offices. This is keeping everyone safe, but being separated from co-workers can be difficult.
Identify Workplace Productivity Anxiety
During this pandemic, it's important to remember the emotional health of your team. Dr. Stuart Lustig, National Medical Executive for Cigna Behavioral Health, talks about questions you can ask to make sure work/life balance is made a priority and assess workplace stress in this new environment.
As a Cigna client, you can access deeper resources including "The Cigna Check-In" web series featuring tips and advice from medical experts and industry leaders.
Explore Cigna Stress Care tools for your business by now.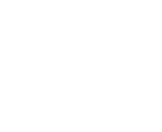 A toolkit to empower your people
Start creating a check-in culture and support your teams and co-workers with these resources. WHITEPAPERS ON WORKPLACE STRESS
Read Cigna's latest insights on Stress Care and its effects on the well-being of your teams and co-workers.